A great smile with pearly white teeth is very attractive. When you care for your teeth by brushing and flossing at least twice daily, your smile stands a good chance of looking great through life. The problem is, most of us take in food, drink or smoke that stain our teeth. That makes our smiles less attractive, and less frequent. Lovett Dental's Teeth whitening services in Missouri City, Texas, can restore your great smile.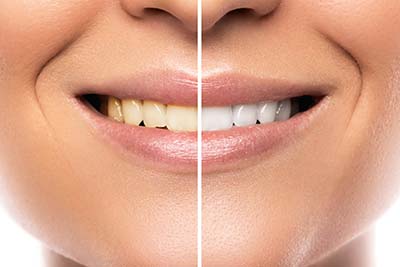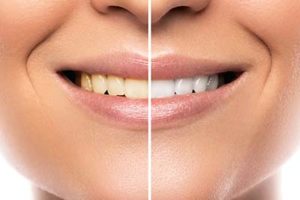 Poor dental health can turn a dazzling smile into a lackluster frown. Our teeth whitening will restore your dazzling smile and leave the frowns for other things. A great smile instills confidence and makes it easier to talk to strangers, go on a date, interview for a job, and just plain look good.
Common Ways You Stain Your Teeth
People ruin their smiles by staining teeth in many common ways. If you smoke cigarettes, you already know the tar and nicotine in the smoke stains your teeth. You also can stain your teeth by not brushing or flossing at least twice a day. That lets plaque accumulate on your teeth. And that leads to brownish tartar buildup that you only can remove with professional teeth cleaning.
Most people know smoking and not brushing often enough will stain their teeth. Other causes that many do not realize stain their teeth include:
Foods and drinks

Too much fluoride

Advanced age

Medical side-effects
Many foods and drinks contain ingredients that can stain your teeth if you do not brush after eating or drinking them. Those who love to drink coffee and colored soft drinks subject their teeth to staining several times each day. Many foods also have food coloring and other ingredients that can stain your teeth. Some medications and diseases will cause poor dental health, and simply growing old can cause your teeth to lose their natural white condition. Teeth whitening in Missouri City, TX, and nearby communities can restore your great smile.
Benefits of Teeth Whitening Services in Missouri City, Texas
There was a time when stained teeth were a permanent condition. Now, teeth whitening systems are so effective that just about anyone can have a great smile with pearly white teeth for all to see. When you come in for teeth whitening in the Missouri City, TX., area, we deliver great results. With our teeth whitening service, we promise to:
Lovett Dental offers the Speed At-Home Teeth Whitening system that has restored thousands of smiles in the Missouri City area. We provide take-home formulations for whitening treatments that restore great smiles almost overnight. It is the easiest and most convenient way to improve your smile. And our follow-up treatments ensure it lasts.
Call to Action
If you are embarrassed to smile and want your teeth to restore their white luster, we can do that. Our teeth whitening services in Missouri City, Texas, and other nearby communities have helped thousands of local residents look better and smile more confidently. Our at-home teeth whitening system is comfortable, convenient and highly effective. When combined with a good cleaning, we can restore your gorgeous smile nearly overnight. You do not have to endure the rest of your life with ugly, brown teeth. And you do not have to radically change your diet or daily habits to improve your smile. Just give us a call at 281.346.9597, and Lovett Dental will have you smiling proudly once again – and right away.