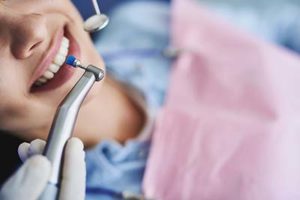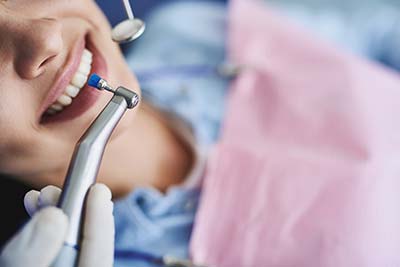 According to the CDC, only 65.7% of adults visited a dentist in 2016. Skipping regular teeth cleaning and dental exams can have dire consequences. In the same survey, 14.4% of those over 65 had lost all their teeth from either gum disease or tooth decay. The Academy of General Dentistry notes that the average man will lose 5.4 teeth by the time he turns 72 and 12 teeth if he smokes. Don't neglect your oral health. If you regularly visit the dentist for exams and treatment, you may avoid losing teeth. Start your journey to better oral care by coming to Lovett Dental Missouri City for teeth cleanings.
Do You Need Regular Dental Cleanings?
The brief answer to whether you need regular cleaning is yes. Even if you regularly brush and floss your teeth, you will still have plaque and tartar that your toothbrush or floss cannot remove. The plaque will harden over time to create tartar, which you cannot brush off. A dental hygienist has the specific training to find these substances and remove them from the surface of your teeth. If you leave tartar on your teeth, it will harbor bacteria, which produce acid that can wear away gums, causing periodontal disease. The Academy of General Dentistry warns that periodontal disease has a connection to cardiovascular disease, putting you at risk for heart attacks or strokes. Scheduling regular teeth cleaning at Lovett Dental Missouri City could save your life by preventing heart problems.
What Happens During a Teeth Cleaning and Dental Exam?
You will meet several professionals during your visit. The dental hygienist performs the teeth cleaning and provides a brief exam. Then, the dentist will look over your x-rays and assess the health of your teeth, gums, and mouth. If you need fillings or other care, the dentist will handle those procedures.
The steps of teeth cleaning our hygienists follow include:
Exam

Scaling

Flossing

Rinsing
The first step of dental cleaning happens when the hygienist will look for signs of inflamed gums or severe tooth problems. If the hygienist finds a problem that could make cleaning your teeth dangerous, you may get a second look from the dentist.
After checking the health of your gums and teeth, the hygienist will remove tartar and plaque from the surfaces with a scaler. While this process may create a scraping noise, you can drown it out with earbuds and your favorite music during the procedure. If you have dental anxiety about the procedures, noises, or sensations, discuss these concerns with the hygienist and the dentist before you begin the teeth cleaning and dental exams.
Next, the hygienist will brush your teeth, but the toothpaste and brush differ from those you use at home. The paste has a gritty consistency that cleans more deeply. While safe for infrequent use in the hands of a professional, this toothpaste could cause enamel erosion if used daily. The toothbrush operates at high speed and may make a grinding noise, but do not worry. The hygienist will not damage your teeth during brushing.
Just as you floss and rinse at home when caring for your teeth, the hygienist will do the same for you during your teeth cleaning.
Depending on the dentist's recommendations, you may get a fluoride treatment at the end of the cleaning. Generally, children should have fluoride applied to their teeth twice a year when they come for teeth cleaning and dental exams. However, other people may need fluoride, too, depending on their oral health.
Schedule Your Teeth Cleaning at Lovett Dental Missouri City
You know how important dental care is for your whole-body health. Come see us at Lovett Dental Missouri City for your twice-yearly teeth cleaning. For more information about our dental practice or to make an appointment, call us at 281-969-5099, or contact us online.