Oral surgery is a more complex type of treatment for dental health. It is not uncommon for someone to need this type of procedure. Most often, it is a simple and relatively fast procedure with few risks. When you need to have complex or even minor procedures, you want to have a trusted professional by your side. You can depend on our team at Lovett Dental Missouri City to provide you with everything you need. From routine teeth cleanings to surgery, we offer the comprehensive treatment you need.
A Trusted and Experienced Surgeon Is Essential
It is not uncommon for our clients to worry about their oral surgery and what it will bring. We have highly trained dental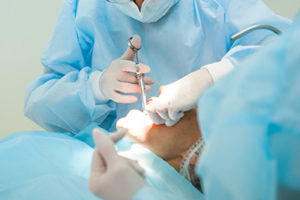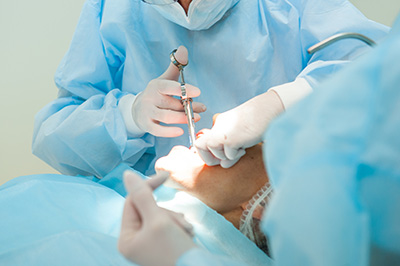 professionals available to help you. Our oral surgeon has ample experience and training. This includes four years in dental school and an in-hospital residency program working alongside those learning general surgery and internal medicine. After this, there is the need to train in ear, nose, and throat procedures, emergency medicine, and plastic surgery. After all of this education and hands-on training, there are years of experience working with patients like you. You can feel confident in working with us.
What Happens If You Need 
Oral Surgery

?

If you believe you need oral surgery, we recommend you make an appointment with our specialized dental team. The first step is to provide you with a comprehensive examination to fully understand what your needs are. We use state-of-the-art treatment options and techniques to ensure you are always getting the highest level of care.

After this, we will work with you to explain the procedure to you. This will include options, if available, and a timeline for when you should seek help. We then work with you to understand your unique needs, including determining if you are healthy enough for the procedure.

We educate you on what to expect, including how we handle general anesthesia and emergencies if they occur. You will be comfortable and will not feel pain during your procedure. Our team wants you to be ready for what is to come. That is why we provide you with details about what you need to do before and after your procedure.
Types of Oral Surgeries We Provide
Our team at Lovett Dental Missouri City performs most types of necessary oral surgery. In every case, we will make recommendations for the least invasive option available, but always ensure you have the best possible outcome. Our team can help you with a variety of different issues that may come up unexpectedly. We commonly perform surgeries such as:
Tongue-tie and diastemas procedures
Tooth extraction procedures
Wisdom teeth removal
Pro-prosthetic planning
We do a wide range of functional and aesthetic condition treatment in our surgical center. You can feel comfortable knowing our oral surgeon has ample experience in each of these and many other areas. You can also rest assured were are able to handle any type of emergency situation that may arise. At Lovett Dental Missouri City, we can help you with all your dental needs.
Put Your Confidence in Our Team at Lovett Dental Missouri City
It is important to take care of your dental hygiene. Your oral health is important to us. When you need oral surgery of any type, you need a professional that you can count on to provide you with exceptional service and attention to your needs. Call on Lovett Dental Missouri City. Do not wait to get your work done. We are available by appointment at 281-969-5099 or online today.