Everyone needs to take care of their oral health. That is where we can help. We are Lovett Dental Missouri City. We have worked hard to expand the services that we provide to our patients because we believe that everyone deserves to have access to comprehensive oral healthcare. One of the most common issues that we address in our offices is called sleep bruxism. This is the term used to describe teeth grinding. Over time, this can lead to significant tooth damage. Fortunately, we can use nightguards to address this issue.
How Do Night Guards for Sleep Bruxism Work?
Sleep bruxism is a common problem. Even though this is commonly found in children, millions of adults grind their teeth at night. Over time, sleep bruxism can lead to long-term health problems. Some of the issues include: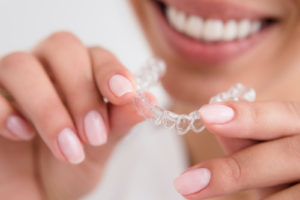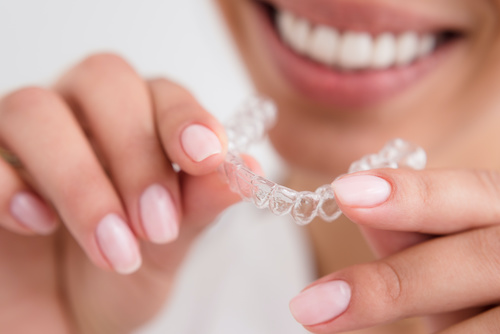 This could wear down the surfaces of the teeth, making it hard for people to eat, chew, and swallow.
Individuals often wake up with headaches and jaw pain because they are placing added stress on the face, jaw, and scalp muscles at night.
People usually have trouble sleeping at night as well, leading to long-term fatigue.
The good news is that many cases of sleep bruxism can be treated relatively easily by wearing nightguards. Nightguards work by placing a barrier between the surfaces of the teeth. When people clench their jaw at night, this nightguard is going to lighten the tension on the teeth, giving cushion to not only the teeth themselves but also the muscles in the jaw. This can prevent face pain, jaw pain, and protect the enamel of the teeth.
How Is Sleep Bruxism Diagnosed?
There are a number of ways that sleep bruxism is diagnosed. First, a dentist will take a look at the surfaces of the teeth to see if there is evidence of any teeth grinding. Then, a medical doctor might order something known as a sleep study. Also called a polysomnogram, this is only used in very specific circumstances.
Usually, sleep bruxism is going to be a clinical diagnosis. This means that if a dentist notices signs that someone is grinding their teeth at night, they may go ahead and order the nightguard to save time and money.
Sleep Bruxism Can Lead To TMJ
Also, sleep bruxism can lead to a condition known as TMJ. TMJ syndrome impacts the temporomandibular joint, which controls the jaw as it opens and closes. When people grind their teeth, they place a lot of stress on the muscles that control the job. This includes the TMJ.
The good news is that nightguards for TMJ can help with this issue as well. Placing this cushion in between the teeth will remove tension from the muscles of the jaw. As a result, this can go a long way toward helping people remove facial pain and jaw pain that might be impacting their overall quality of life. We are here to help you with TMJ, sleep bruxism, and all oral health problems.
Rely on the Trained Professionals at Lovett Dental Missouri City
At Lovett Dental Missouri City, we offer a broad range of general dental services, including nightguards. Whether you are looking for help with preventative dental care, nightguards, or other oral health problems, we are here to help you. We will take a look at your dental needs and tailor our treatment options to meet them. Give us a call today at 281-969-5099, or contact us online to schedule a consultation or make an appointment with a member of our team. Our oral health professionals would be happy to help you with your dental care.