Clear aligners are one of the most innovative and sought-after options for teeth straightening today. They are designed to provide you with a remarkable improvement of your smile without all of the trouble associated with traditional orthodontic products like braces. Our clear aligner trays at Lovett Dental Missouri City can be an excellent choice overall. Let's consider how well they could work for you. Contact our team today to determine whether you're a good candidate for clear aligners.
How Do Clear Aligners Work?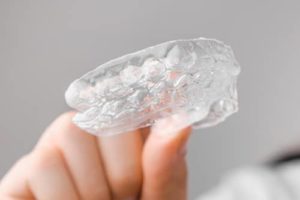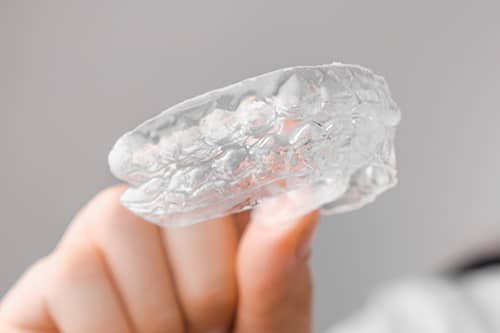 Clear aligners are among the newest options for those looking for help with teeth straightening but don't want to use traditional braces. As their name implies, they are clear, and they work very well at shifting your teeth into the proper position. They do this using a clear aligner tray. This tray is fitted into your mouth and custom-designed for your needs.
Once designed and fitted, the clear aligner tray helps apply a small amount of pressure to the teeth. The goal is to move them into the proper position and then allow the gums to tighten up around them. This is the same overall goal of braces, but clear aligners offer a few key advantages.
Why Choose Clear Aligners Over Braces?
There are many reasons to do so. Some of the essential benefits of clear aligner trays include:
Not being able to be seen because they are clear
Being removable, which means you can take them out to brush
Designed to be durable, made of high-quality acrylic, that allows you to eat most foods
Designed for both children and adults to use
Easy to use and care for
While clear aligner trays are a bit more expensive than other products you may find, many people like them for these reasons. They also tend to be more comfortable and less likely to cause you discomfort because there is no tightening process.
What Is the Process for Getting Clear Aligner Trays?
The first step is to ensure you need teeth straightening and that clear aligners are an option that will work for you. We may recommend clear aligners if you have some of the most common problems associated with misalignment of the teeth. These issues include:
Crowding of your teeth
Open bites
Underbite
Overbite
Spacing problems
Crossbites
Gaps
To determine how well this type of teeth straightening option may work for you, we'll provide you with a comprehensive consultation, complete with x-rays and an exam. We need to see what is happening with the teeth and the overall structure of your mouth. Some people may need to have some dental health concerns repaired, such as cavities or gum disease.
From there, we'll take digital images of your teeth. We will create clear aligner trays that are fitted precisely right for your mouth. Once in place, these aligners will then work to apply pressure on your teeth. For that reason, they have to be used frequently, and they need to be a tight fit.
After you start wearing them, you'll come back in to make sure they are working for you. We may need to change the trays over time as your teeth move so that more pressure can be added. You will learn how to use these clear aligners during your appointment. You may find they are an effortless way to see teeth straightening without the complications.
Call Lovett Dental Missouri City Now
Teeth straightening is easier than you think. When you can use clear aligners, you know you can get the straight smile you desire for yourself or your children without all of the trouble of braces. Clear aligner trays may be right for you. To find out, schedule a consultation with Lovett Dental Missouri City by calling 281-969-5099, or contact us online today.